Node.sys for DIY enthusiasts. Platform features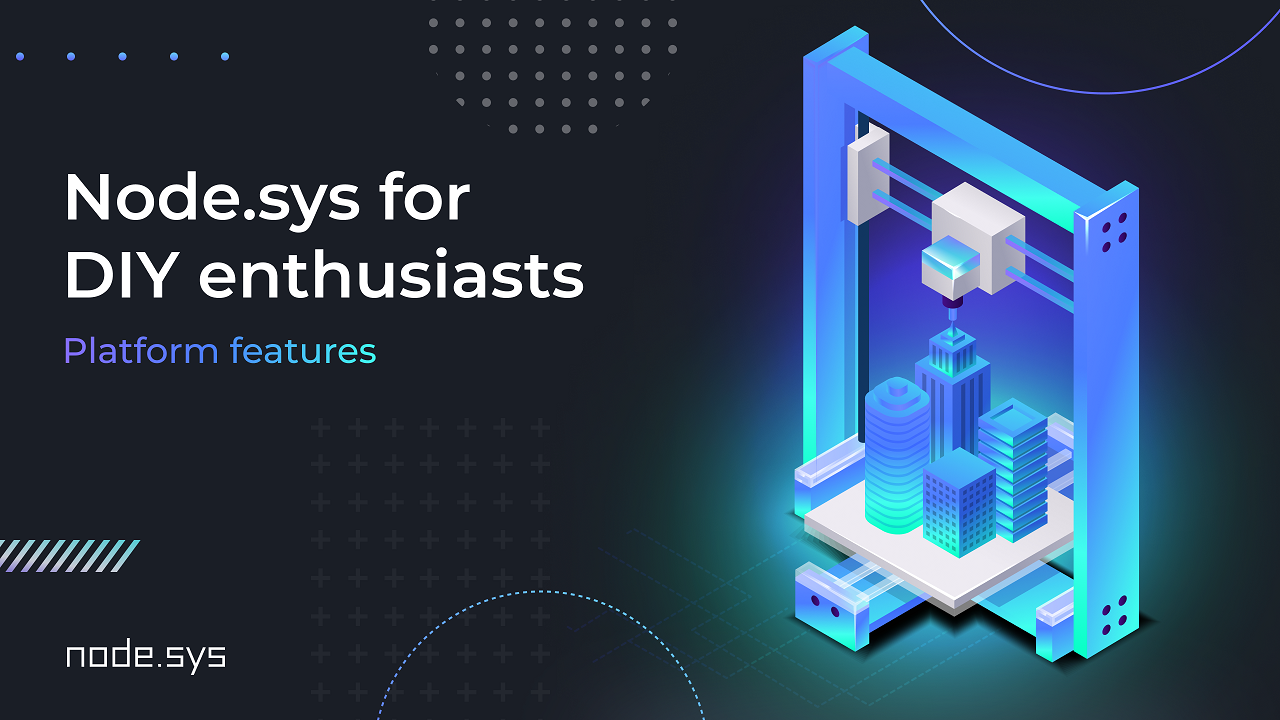 Here we continue a series of posts about the benefits of the platform for various audiences. Today we will talk about DIY enthusiasts
So, Node.sys for DIY enthusiasts provides:
The ability to monetize a hobby and recoup your outlay in equipment. If you love DIY and have high-tech equipment (3D printers, soldering stations, milling machines) but only use it to implement your own ideas - then this is for you! By joining the Node.sys community, you will be able to apply to fulfil orders using your own equipment and earn additional income. At the same time, you will be able to determine the level of your engagement yourself as well as setting the desired level of income.
A convenient platform for placing orders and communicating with customers. All issues, from concluding a contract to paying for services, are resolved through a special personal account. The history of interactions is recorded in the blockchain network, and the blockchain, as you know, is almost impossible to hack or defraud. So, you get significant guarantees of transparency and the highest levels of security across all your processes.
A community of like-minded people from all over the world. Node.sys unites people, companies, and devices from all over the world into a decentralized IoT factory - we help to establish and optimize the production of high-tech products.
By becoming a part of the Node.sys community, you will be able to take part in world-class projects and collaborate with talented teams from all over the world. Furthermore, you can find like-minded people and be inspired to come up with new ideas and innovative projects, because Node.sys unites people not only to solve business problems.