Node.sys for designers. Platform Features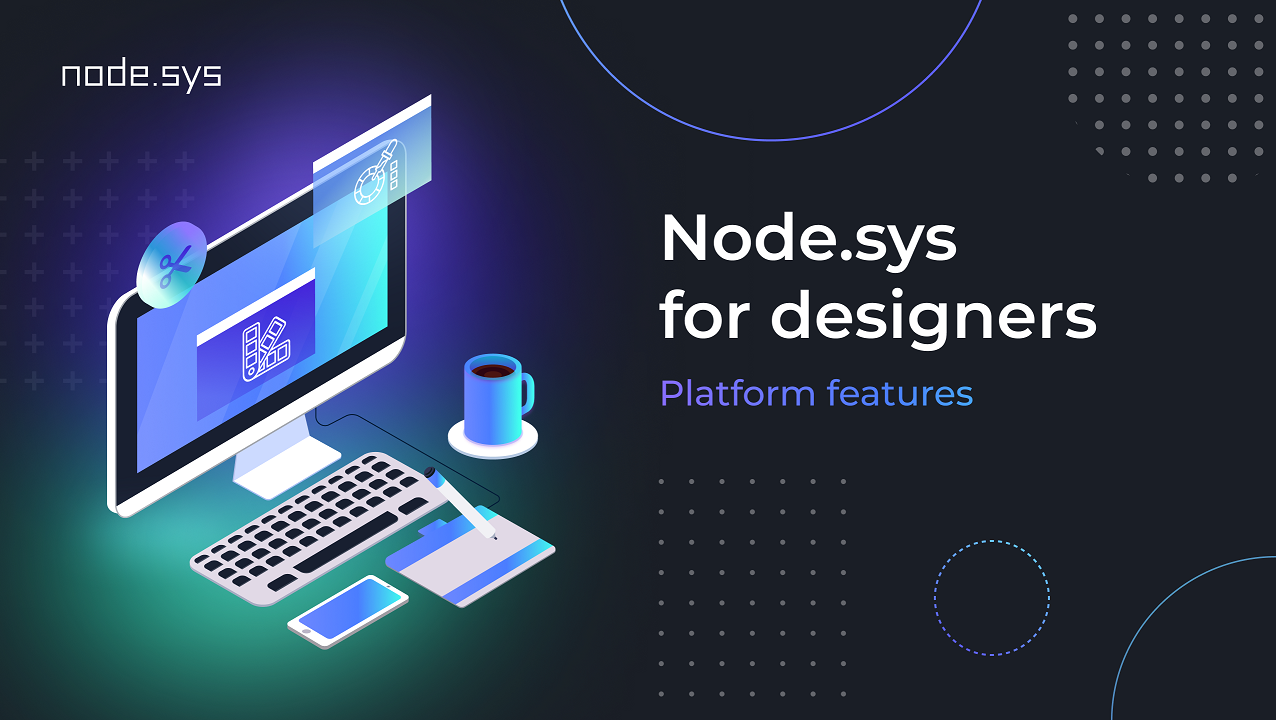 We have gone through the ways in which our platform benefits general users several times before. In addition to searching and placing orders, our platform also provides users with a convenient system for interaction and a space to solve business issues - it is a real community where you can find like-minded people and share your experiences.
We are now starting a series of posts about the benefits of the Node.sys platform for representatives of various specialties. Let's start with industrial and graphic designers.
So Node.sys for designers is:
Opportunity to boost your income. You will be able to independently determine the level of your engagement as well as your desired earnings.
Ease of placement and interaction with customers. All issues, from concluding a contract to paying for services, are resolved through a personal account, while all interactions are recorded in the blockchain network. This increases the level of transparency and security.
Expansion of your customer base. Node.sys connects people, companies and devices from all over the world into a decentralized IoT factory. We help people build production chains that will make the manufacturing of high-tech devices as profitable as possible. You can become a part of this process.
Community of like-minded people. Node.sys brings people together not only to solve business-related issues - here you can find like-minded people and implement the most fantastic ideas, share experiences and be inspired by the ambitions of other people. Here you can take part in cutting-edge projects, collaborate with talented teams from all over the world, and significantly improve your professional skills.