Node.sys at Smart Taler 2023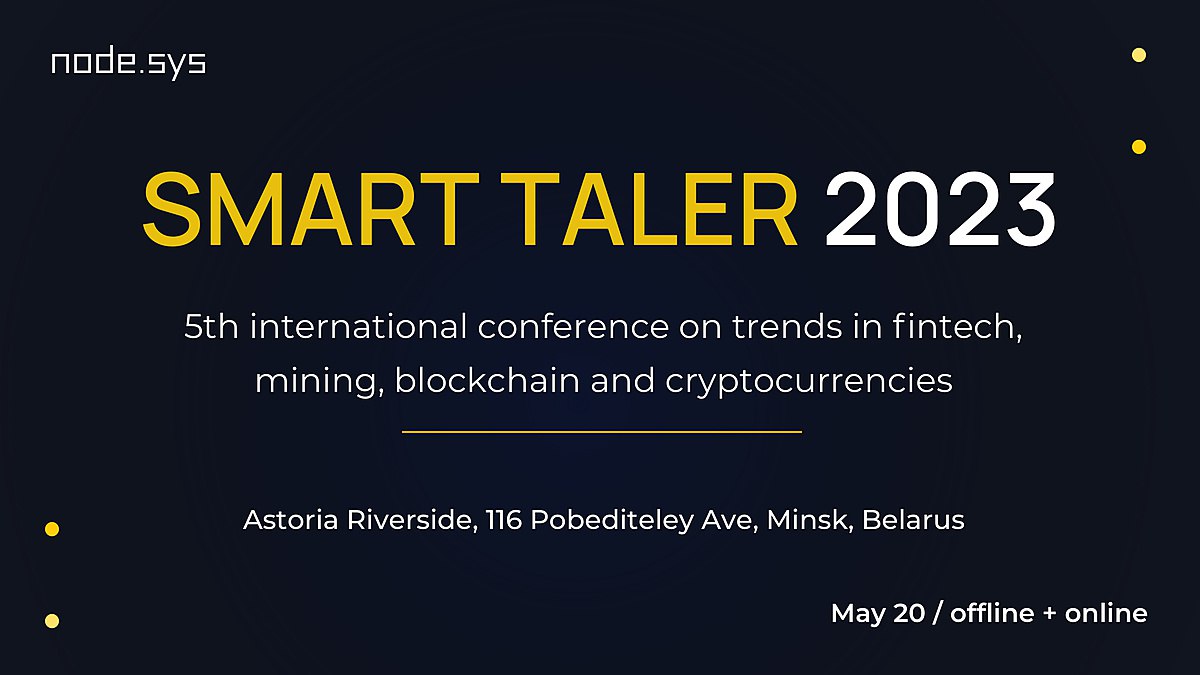 On May 20th the Node.sys team will take part in Smart Taler, an international conference devoted to trends in fintech, mining, blockchain and cryptocurrencies.
Conference topics:
📌 Trends in the global crypto industry
📌Relevant solutions in blockchain development
📌Equipment and services for efficient mining
📌The risks of investing: how not to lose your money
📌New challenges in the security of personal data, maintenance services and asset storage
We are looking forward to making new friends and networking at the event. We are always pleased to converse with like-minded people and explain how blockchain technologies work within the Industrial Internet of Things.